SCONNECT signed a strategic cooperation with MCV Group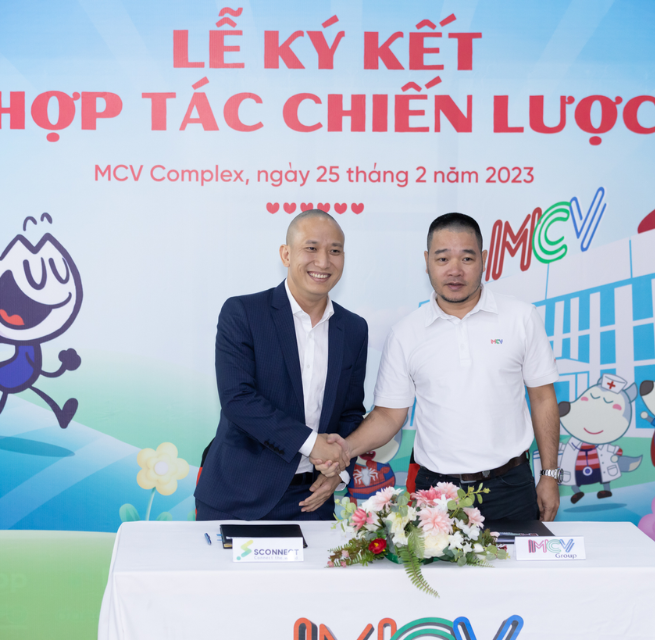 On February 25, 2023, at MCV Complex (HCMC), a strategic cooperation signing ceremony occurred between Sconnect Vietnam Technology & Services Investment Co., Ltd (S-CONNECT) and Communications & Technology Corporation. MCV technology (MCV Group).
This event marked a milestone in expanding relations, aiming to build and develop a multi-channel ecosystem for Vietnamese cartoons and world-famous Wolfoo cartoon characters. Since then, S-CONNECT can develop many creative and content production items on digital media.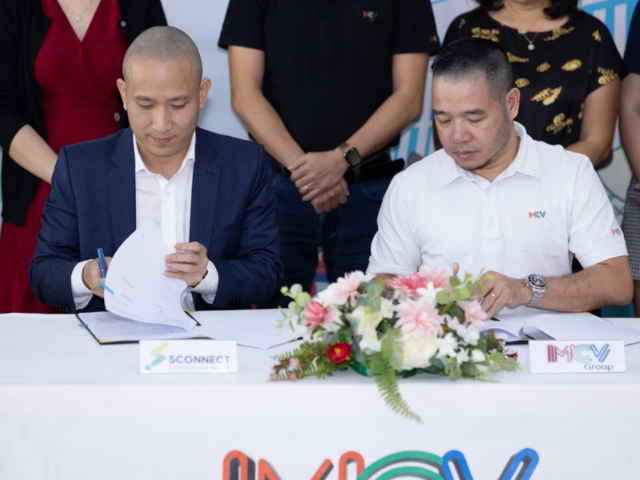 At the signing event, Mr. Ta Manh Hoang, Founder, and General Director of SCONNECT said that "Sconnect and MCV had the first cooperation and committed to accompanying larger projects in the future. Together, the two units will provide many valuable products to Vietnamese and global customers, creating a difference and breakthrough in markets."
Two big Vietnamese media, entertainment, and creative corporations will "shake hands" to plan to expand the exploitation content about the Wolfoo animated series on social networking channels of MCV Network system and markets, especially where MCV Group has strengths such as the US, and Japan.
More information about this cooperation agreement is HERE