Online workshop with a Korean professor - "The most important thing about animation - the line of sight and form"
Online workshop with a Korean professor - "The most important thing about animation - the line of sight and form"
At 2 pm on February 21, 2023, S-CONNECT Vietnam and Digital Content Creation Alliance with Youngsan University, Vandal Studio (Korea) will hold an online workshop with the theme: "The most important thing about animation - the line of sight and form" via Zoom platform.
This is the first time Vietnamese people working in graphic design and in the animation industry can directly listen to Professor Andy Ryu (Ryu Soo-Hwan) of Youngsan University, who is known as a top Korean Animation Specialist. He will share his thoughts and experiences in designing successful animated characters. Furthermore, Professor Andy Ryu will spend a lot of time interacting, discussing, and answering questions from guests.
The designer's mindset is an important key to bringing the character to become more memorable, and impressive, and winning the audience's long-term love. This workshop promises to provide useful information for employees who work in content production industries such as animation, cinema, games, digital content, and managers.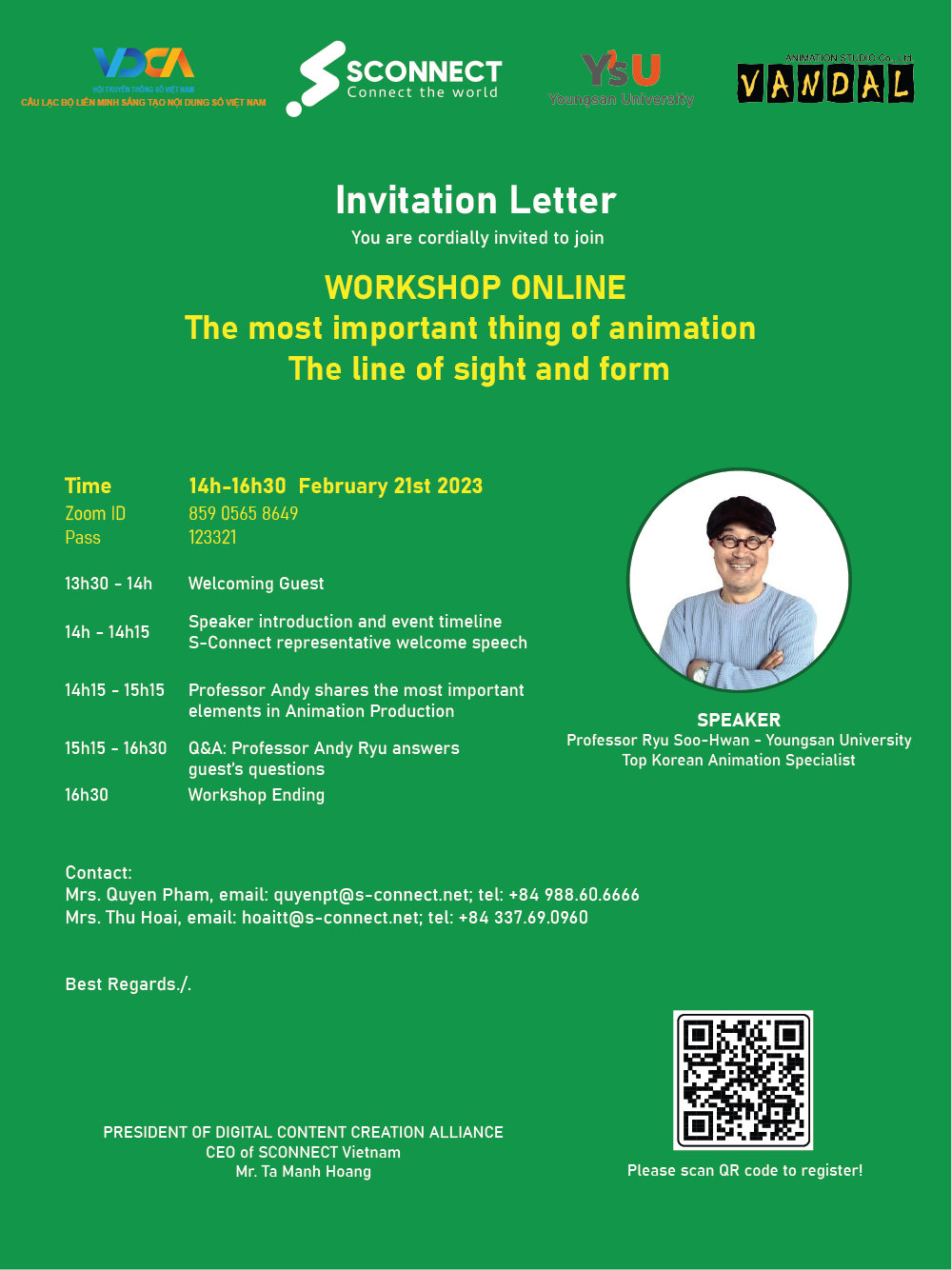 S-CONNECT Vietnam is a company that successfully develops 13 sets of famous characters and cartoons, in which Wolfoo cartoon has resonated around the world. In the future, S-CONNECT and DCCA are committed to searching for leading domestic and international partners and experts to organize other workshops, talks, and seminars. From there, it is possible to share knowledge and experience as well as bring the most practical values to those who are working in Vietnam's digital content creation industry.
Register now at: https://forms.gle/6u1pdbv8PC5iNv6RA