WOA participated in the Asia TV Forum & Market (ATF) exhibition in 2022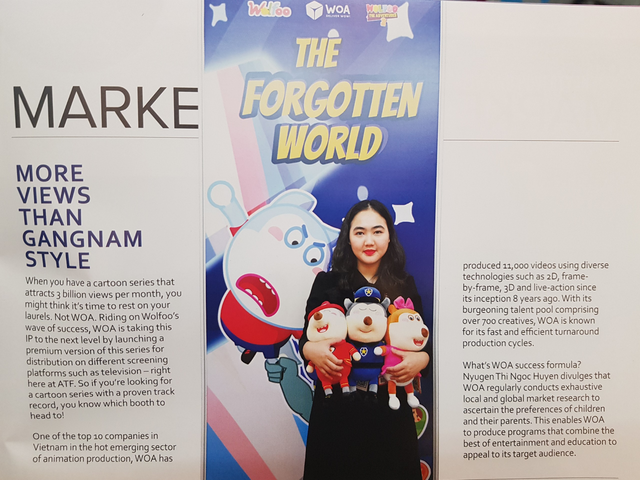 RX Global hosts the Asia Television Exhibition (ATF), which brings together content producers and distributors from more than 60 countries worldwide. This year's ATF exhibition was held from 07.12.2022 to 09.12.2022, at Marina Sand Bays, 10 Bayfront Avenue, Singapore. The event offered a chance for digital content production and distribution units around the world to interact, encounter, exchange ideas, and broaden their cooperation.
More than 4,000 trade professionals from top platforms, studios, and agencies attended the 23rd edition of ATF to celebrate best-in-class Asian storytelling, network, and explore collaborations on content across all genres and platforms.
The theme of the conference – "Content is Still King", emphasizes how high-quality content was the power to boundaries and time in the face of dynamic forces including industry consolidation, rising costs, the competition for talent, and changing business models.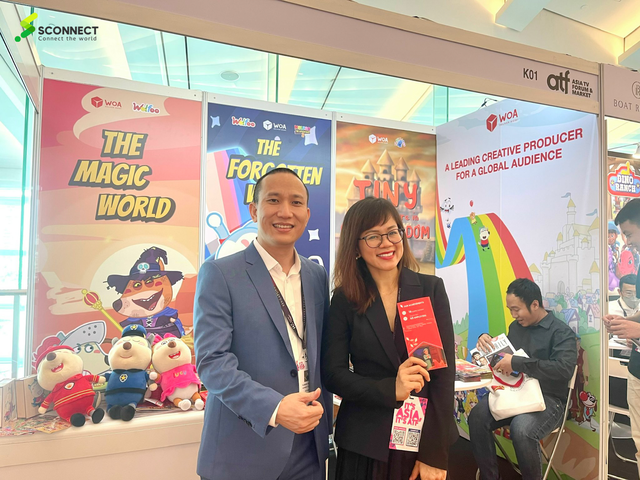 WOA's booth at the ATF event
At the event, business leaders and decision-makers gathered to have high-level conversations on trends in the entertainment content sector. The most recent and popular content was displayed in the booths. Besides, businesses could explore the latest and trending content at the stands. Companies that showcased their creative work through various pitches.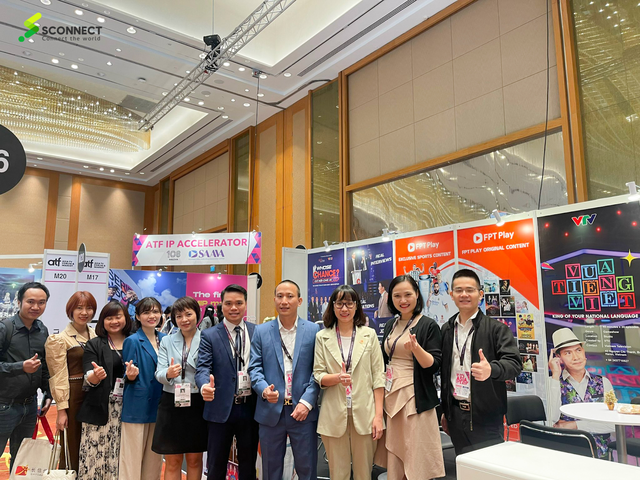 The ATF event had many businesses participating
WOA is one of the organizations that has a stand at this exhibition. We desire to maintain and expand our global digital content production and distribution partners. Following the theme of the conference, WOA will carry on creating high-quality content for its audience in the future. The WOA ecosystem would supposedly become more accessible to kids worldwide thanks to this trip to Singapore.