[Recap] WOA successfully organized Wolfoo Series 04 Premiere Event on the Livestream global platform
[Recap] WOA successfully organized Wolfoo Series 04 Premiere Event on the Livestream global platform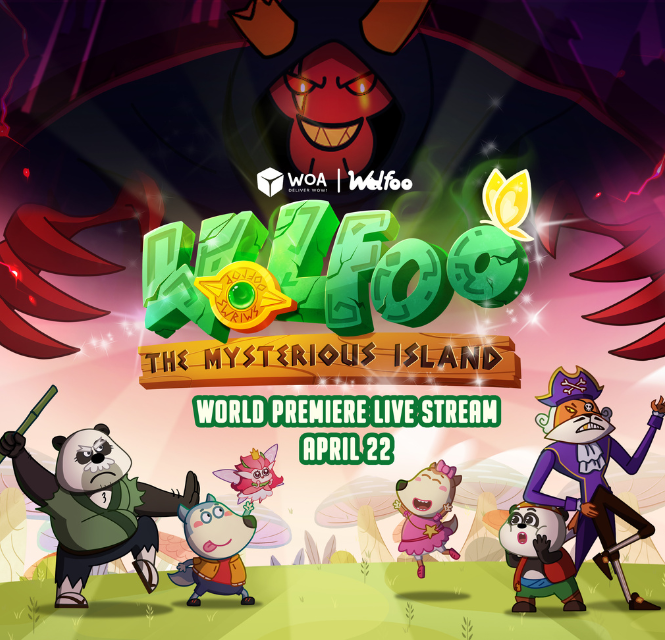 On Saturday 22nd, 2023, the Wolfoo Series 4 Premiere Event, our first online event, was successfully taken placed on the Youtube, Facebook, and TikTok Livestream platforms. WOA is especially proud and honored when receiving much positive support from our fans worldwide.
The highlight of Wolfoo Series 04 Premier Event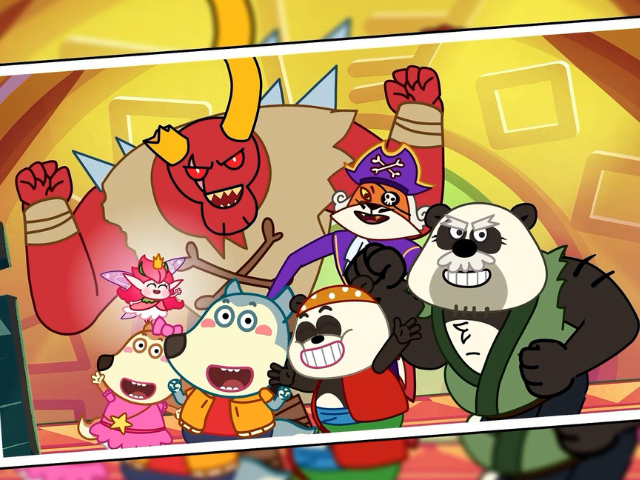 Wolfoo Series was published in 2021; however, this is the first time to be introduced on a large scale. Moreover, this premiere event was held to affirm Sconnect's business position in the film production industry.
>>> For more information about the Wolfoo Series, please read this article
The Wolfoo Series 04 premiere event was organized on Youtube, Facebook, and TikTok Livestream platforms including 3 major sessions. The Red Carpet was the first in which our participants joined in a meet-and-greet and took pictures with our main characters Wolfoo, Lucy,...After that, they were moved to The Screening, the second part, watching the highlights of Wolfoo Series 4 and being informed of the Drawing Contest result. Finally is The Adventure Party in which WOA's VIP guests took part in an intriguing rescue game to save Wolfoo and Lucy and won special gifts.
In total, we had attracted more than 170.000 views+ and 2000+ comments from global fans. WOA is so proud to have achieved recognition from our lovers like this!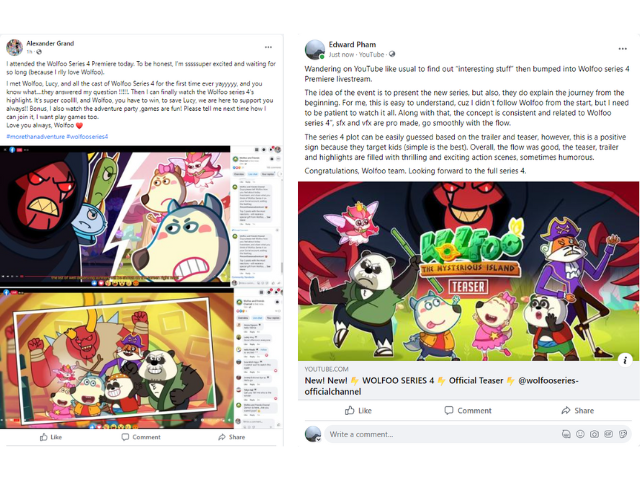 Throughout the event, we received a large number of engagements showing an endless love for MCs, songs, games, and the Wolfoo Series 04. Especially, not only children felt excited about this event but also the parents expressed their enthusiasm and gave us sincere compliments.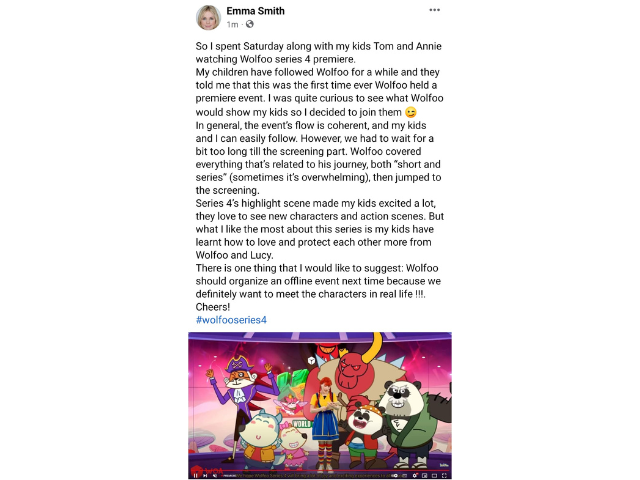 Special thanks from WOA
In final words, WOA sincerely appreciates our fans worldwide for always being there and accompanying us not only at the Wolfoo Series 04 Premiere Event but throughout the development period.
If you have a demand to rewatch the Livestream, we are welcomed you to visit our social media channel over here: