DIAMOND IN THE ROUGH - 1 Year journey in searching for diamonds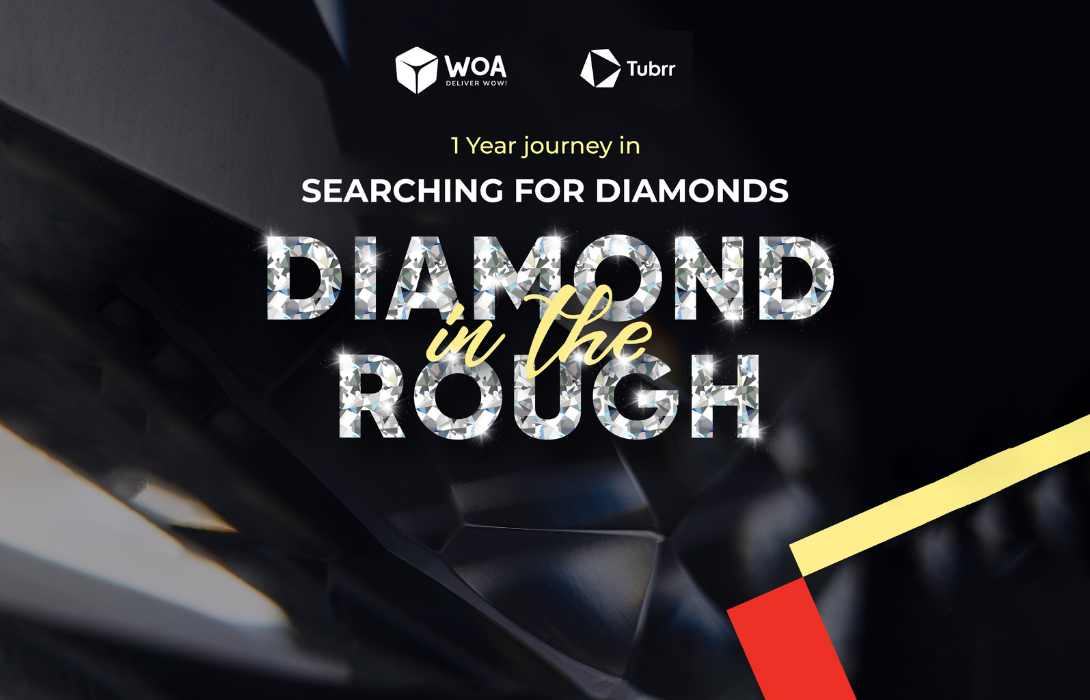 On October 21 in Hanoi, TUBRR 1st anniversary took place successfully, making a memorable maturity. During more than one year of development in Vietnam, TUBRR has always strived to SEARCH, ACCOMPANY constantly, and SUPPORT creators from when they are rough diamonds until they shine brightly and become a valuable treasure.
With the mission of spreading creative value globally, TUBRR cherishes content creators' unique personal products and colors on media platforms, especially YouTube. TUBRR believes that each creator has many similarities, like diamonds, shining and splendid, through meticulous and persistent training.
"DIAMOND IN THE ROUGH" is the 1st anniversary of the launch of the TUBRR brand, and it is also a moment for TUBRR to look back on the journey of finding "shining diamonds" in recent times. Along with that are the achievements that TUBRR has achieved in its one-year journey:
▶︎ 3 diamond buttons, 25 gold buttons, 205 silver buttons
▶︎ Reached 22 billion views and 117 million subs across the entire system
▶︎ Provide more than 10 support services for Talent and partners
▶︎ Participate in more than 100 dub/sub/voice projects and support more than 40 BKT channels again
▶︎ Accompany more than 300 large, small Talents/partners, and more than 1000 channels in the Network (Tron Mama, Mother's Cuisine, Luna Thai, Changmin Makeup, etc.)
▶︎ Build a community system for content creators
▶︎ Implement all 6 companion values of TUBRR
TUBRR hopes that through this symbolic event, we can stand by with creators, create a community of like-minded people, understand the YouTube platform, and always accompany and support each other for the long-term development process.
GO VIRAL, EARN MORE