The "billion-view" Wolfoo Series: Journey from YouTube to the big screen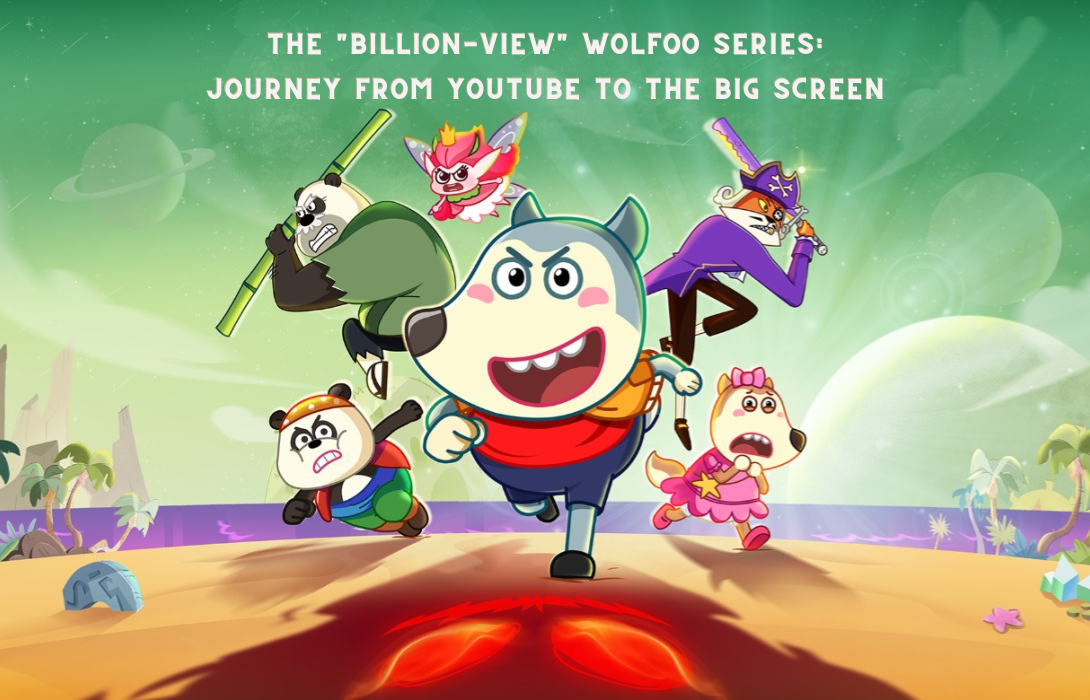 For the first time, an animated "Made in Vietnam" film - "Wolfoo and the Mysterious Island" will officially open in theaters on October 13, 2023. This is a pioneering step to open new development opportunities for the Vietnamese animation industry.
Previously, Vietnamese personnel contributed to animated films of foreign "nationalities" such as the United States, China, and Japan. Until now, Wolfoo is the most typical proof that a 100% "Made in Vietnam" movie has spectacularly conquered world audiences.
The cartoon Wolfoo quickly won the love of young audiences in the US and many "difficult" countries worldwide.
Up to now, Wolfoo Series has produced up to 3,700 episodes, translated into 20 languages, and broadcast on social networking, television, and OTT/IPTV platforms in many countries. Wolfoo has more than 100 million regular viewers and an average of over 3 billion monthly views, of which the largest audiences come from the US, Europe, China, and India. Most recently, Wolfoo has passed strict censorship rounds to be licensed to broadcast on television throughout China.
We can call it reckless because producing an animated film for theatrical release in Vietnam still faces many difficulties. Creating a theatrical film requires many complex factors and a production scale many times larger than a film released on digital platforms, in addition to the risk of revenue when the film is released. Vietnam has to compete with too many "blockbusters" from countries with developed animation industries, such as the US or Japan.
"Wolfoo and the Mysterious Island" is the result of a process of creativity, improvement, and completion by WOA staff. "Wolfoo and the Mysterious Island" will officially air in theaters on October 13, 2023 in Vietnam.
According to CJ CGV Vietnam Co., Ltd. data, animated film revenue accounts for 12 - 15% of total theatrical film revenue. This number shows that the potential of theatrical animated films is huge, but due to the above difficulties, the Vietnamese market has always been only a "playground" for imported films.
Vietnam possesses a talented human resource team, but there must be opportunities for cooperation and development for "make in Vietnam" animation to reach further in the world arena.
The pioneering steps of WOA and Wolfoo are also bright spots that add confidence to Vietnamese animation studios in the current challenging context. With the massive potential of the domestic and international animation industry, with hundreds of businesses producing thousands of animated episodes each year, WOA hopes to connect and concentrate the resources of businesses in the same sector, contributing its advantages to create an expected result for Vietnamese animation.