Woa Network's first Kids Song Channel reaches 1,000,000 Subscribers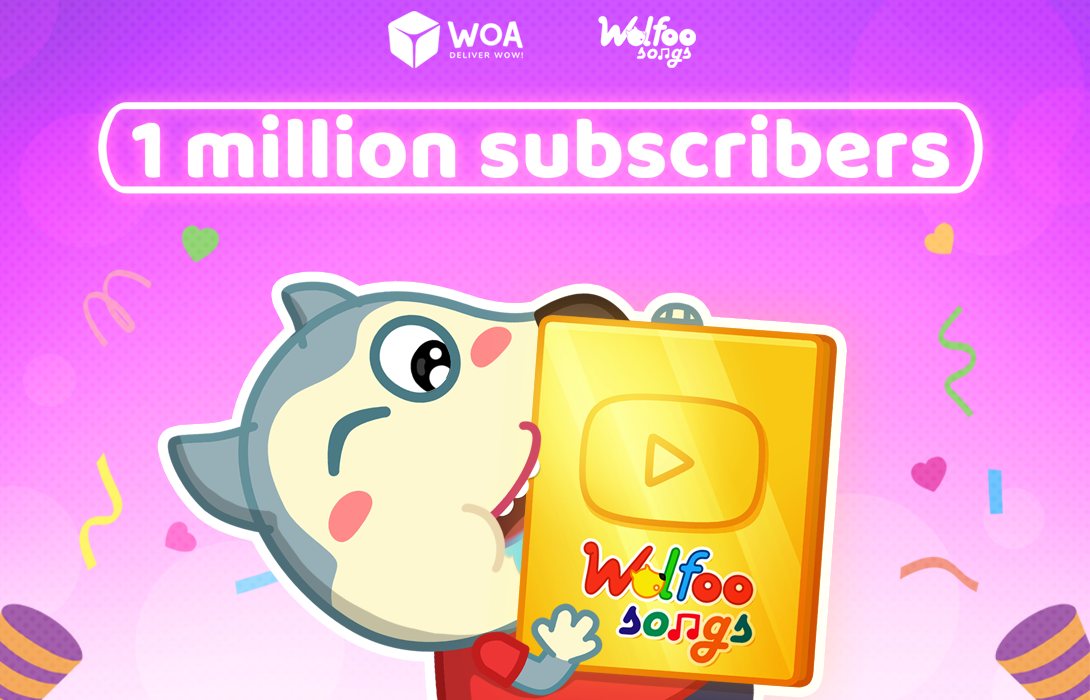 Wolfoo is undoubtedly a name that is no longer unfamiliar to the creative world, with successes in earning 3 YouTube diamond buttons. Following the success of little wolf, Wolfoo Song was born to develop Wolfoo's world further, accompanying children through fun and meaningful songs.
Please continue to support and subscribe to the Wolfoo Song YouTube channel
With the spirit of trying and innovating daily, Wolfoo Song quickly won the audience's love, giving Wolfoo Song an extremely memorable milestone - 1,000,000 subscribers.
Thank you for always loving Wolfoo Song
Wolfoo thanks to the 1,000,000 subscribers for watching. Those who love Wolfoo, please continue to subscribe to the channel and like the video to watch more great products from Wolfoo Song.
About us:
► Wolfoo Website: Wolfoo World
► Facebook: Wolfoo and Friends Channel